Green Zebra will help your business to navigate sustainability by giving you the information you need to make informed decisions with confidence. Knowing that you want to do something is one thing, knowing where to start is another. With the support of Green Zebra, your business can prioritise high impact steps to greater sustainability. You can have a greener business sooner with the right support.
"Green Zebra provided great insight into the area of sustainability and access to people from many industries
doing creative things while trying to embrace sustainability as an ethos within their companies."
– Claire Barkey, Irish Girl Guides
Sarah Blake and Linda Ward started Green Zebra in 2020. However, the idea began much earlier with in-depth conversations about the best way to support businesses on their sustainability journeys. Green Zebra's approach is very practical, based on the founders' own experiences in business leadership. Through studying sustainability at the University of Cambridge both Sarah and Linda understand climate change and the ways that businesses can address it. Green Zebra gives your business access to the expertise you need to
become a greener business.
Zebra organisations work together to help each other. They know that it is possible to be both profitable and impact the world positively. But doing so requires support from a larger group. A zebra separated from its herd is more vulnerable, whereas surrounded by other zebras it has security and support. We want businesses that work with us to feel supported in the same way.
We choose to work with other businesses that share the zebra organisation intentions, that know it's possible to profit without harming the planet or other people. We added "green" as it's long been associated with sustainability and positive environmental impact. Finally, since both Linda and Sarah love gardening, the fact that there is a tomato variety called "Green Zebra" made the company name especially apt!
Changing your business practices can be challenging even when motivated by the best intentions. And the idea of getting outsiders involved may make it less appealing, in spite of knowing you could use the extra help. Green Zebra is the right support for your business if:
Practical
You want practical, jargon-free advice to help you identify and achieve your sustainability aims
Ethical
You want to work with an ethical business that walks the walk when it comes to sustainability
Qualified
You want support from experts with both university credentials and real-world business experience
Supportive
You're serious about sustainability and greener business but need some help prioritising your steps
Effective
You want your business to perform, but not at the expense of people and planet Our Purpose
Making business sustainability easier. Green Zebra membership makes you part of a community of organisations who understand the value of learning together, are actively reducing their carbon footprints, developing sustainability strategies and creating businesses with purpose Our Vision
A world where all businesses make profits with purpose through planet positive actions. By integrating sustainability into strategy, businesses can save money, profit and still contribute to a more sustainable planet. Our Values
Respect for the planet
Respect for all people
Respect for facts
"Attended a sustainability workshop hosted by Sarah and Linda, would highly recommend.
A thought-provoking session which left our team with bags of ideas and actionable plans."
– Sam Canning, Portwest

While Linda has always had a lifelong interest in the environment and sustainability, recent global developments have given this a renewed urgency. A light bulb moment happened in 2019 with the realisation that many businesses don't know what they don't know about sustainability. As a business owner herself, with extensive previous experience working with companies from multinationals, solopreneur business and nonprofits, Linda understands what management contend with daily. Her ideas about sustainability are grounded in recognising just how challenging it can be to implement new practices when trying to run a profitable business.
Linda embarked on the University of Cambridge Business Sustainability Management Course in 2019. Through this eye-opening learning experience, she learnt that anyone can take a leadership role to address climate change. In the spirit of collaboration, Linda and Sarah were introduced by a mutual colleague and Green Zebra was born.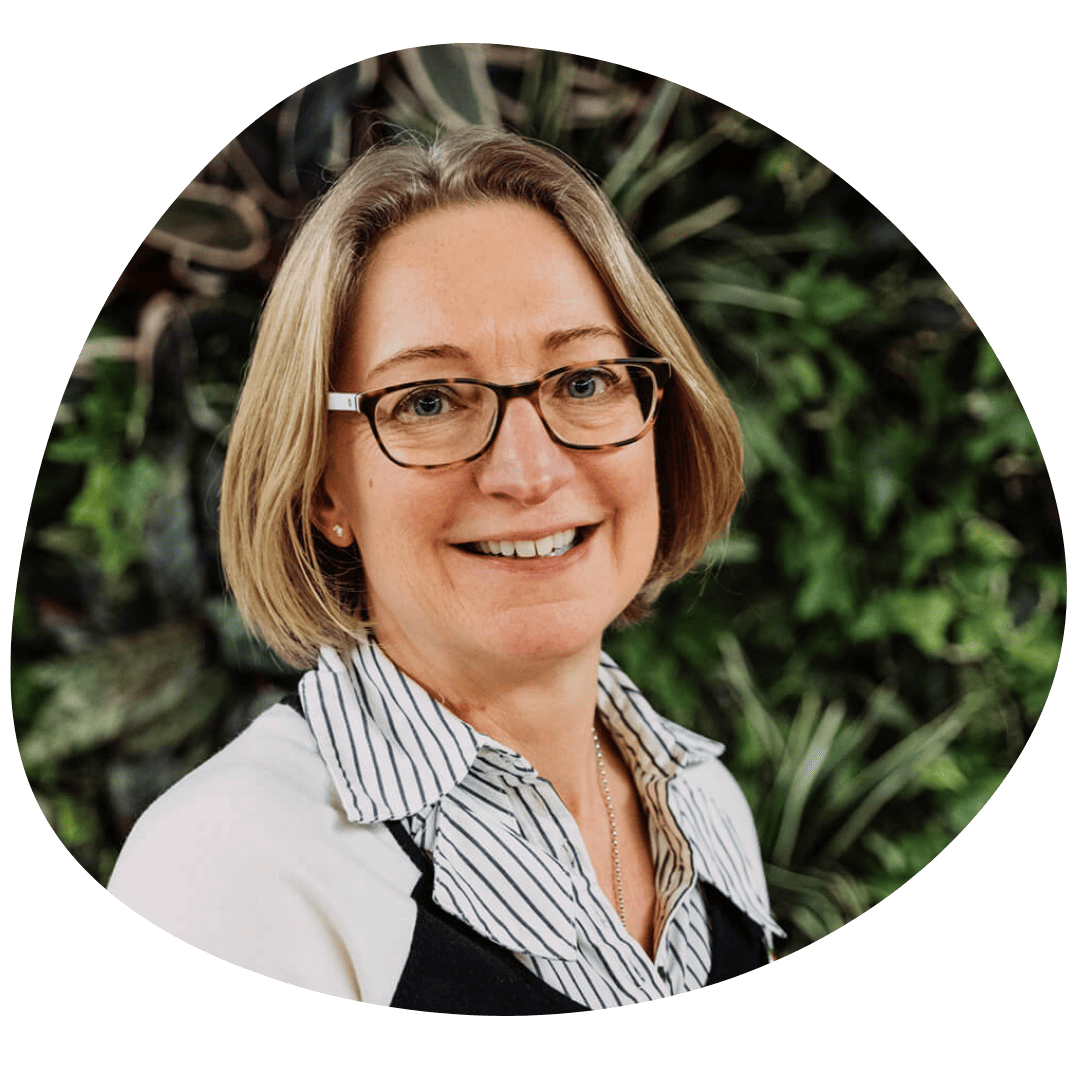 Sarah Blake is enthusiastic about communicating sustainability practices to businesses and individuals in a straightforward way, through talks, workshops and strategy. She believes that putting sustainability at the heart of what your business does will increase revenue, drive staff retention and reduce risk.
Sarah's background is a combination of both Human Resources (CIPD Associate) and Horticulture (RHS trained). Sarah believes that companies can make a profit and be Planet Positive. After studying Sustainability at Cambridge University and meeting Linda, Sarah co-founded Green Zebra to help companies on their sustainability journey, one step at a time! Find out more about Sarah on her linkedin profile.
"Sarah and Linda are experts in sustainability. If you need subject matter expertise on this topic, look no further."
– John Fitzsimons, Fifth Storey
Emily Cantwell-Kelly
Emily works with us on our social media and is a Geography and Economics graduate and digital marketer. Specialising in globalisation, development, and environmental governance in her degree, she has a deep appreciation for the urgency and the challenges faced in creating a greener future, particularly in business and is keen to be part of the change. Her digital marketing consultancy, E-Cake Digital, assists companies working in sustainability and the circular economy bring their message to a wider and more varied audience.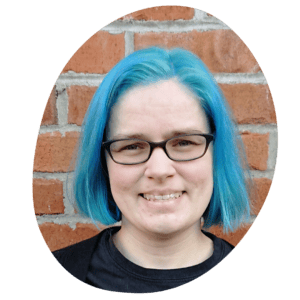 Finola Connor
Finola is an indefatigable researcher who put together many of our Resources pages. She is a postgraduate of Design Thinking for Sustainability. With longstanding concern for the environment affecting people, biodiversity and the planet, she is interested in systemic issues in society. Finola aims to communicate the urgency of the climate crisis and effect structural change. She has extensive experience in hospitality management and studied Hispanics at undergraduate level.
Sometimes your sustainability strategy will require additional specialised expertise. Our panel of experts are available to help out on projects that need subject-specific expertise.
If you're serious about sustainability for your business but unsure of where to start contact us.
Get in touch using our contact form, through email at hello@greenzebra.io or via one of our social media channels. We love hearing about other businesses' sustainability journeys! Feel free to get in touch or follow our channels to stay informed, even if now isn't the right time to work with us.