Gold Membership is our premium offering giving you one to one support on your greener business journey. Our online workshops are tailored to your business and will quickly help you to establish your green credentials and improve your company's sustainability strategy. 
Understand and calculate your carbon footprint
Set targets and measure improvements
Write your own green strategy and policy
Get a competitive advantage 
Increase customer loyalty
Attract and retain employees
What's on offer with our Gold Membership Programme?
Bespoke Workshop Programme (2 hours per workshop)
8 X 30 minute one to one personalised follow up calls
Custom Green Zebra Audit checklist
Calculate your Carbon Footprint
Work with you to write your strategy and policy
Green Zebra Membership badge
Bespoke Workshop Programme
Our online Bespoke Workshop Programme is designed to get you started on your journey to becoming a greener business. On completion you will have calculated your carbon footprint, written your sustainability policy and strategy (with our help) and have a focused plan for your business. You'll receive a workbook for each pillar. The programme includes: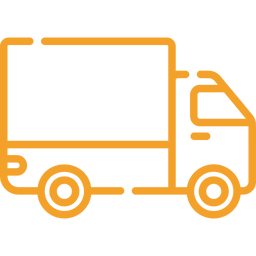 One to one follow up call
You'll have 2 weeks to complete the tasks from each workshop before your follow up call
You can ask any questions on areas you've been struggling with
Get expert insight and support for each workshop
This accountability call means you'll be up to speed in no time
Custom Green Zebra Audit
The Custom Green Zebra Audit is a checklist that examines the same areas as the Bespoke Workshop Programme
Complete an in depth audit questionnaire you can share with your colleagues
Find out what's been happening already in sustainability across your company
Simply complete the questionnaire and we'll analyse your answers
You'll receive a custom sustainability rating with suggested next steps
This rating is bespoke for your business
Calculate your carbon footprint
We will support you with the tools and expertise to calculate your carbon footprint
For each relevant workshop you will find out how to calculate your emissions
Set a baseline as a starting point
We'll share tips and tricks to reduce your energy, transport and water use and how to reduce your waste
You will then add up all the emissions from each relevant workshop to arrive at the total carbon footprint for your business
Write your Sustainability Policy and Strategy
This is the last part of the Bespoke Workshop Programme. You will:
Set strategic goals to mitigate your emissions
Devise an effective sustainability strategy
Submit your Sustainability Policy and Strategy to us for review and feedback
These documents will inform your day-to-day business decisions
Put your sustainability policy on your website
How to become a Gold Member
Attend the online Bespoke Workshop Programme
Attend the one to one follow up calls
Take the Custom Green Zebra Audit
Calculate your carbon footprint
Write your sustainability policy and strategy
Complete these 5 steps and we will send you a Gold Member badge you can display on your website to demonstrate your commitment to becoming a greener business.
Each workshop is specifically designed for your business
Unlimited attendees per company
Cost €18,000 per annum or €1,550 per month